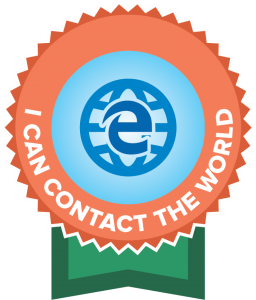 Session 2
Making contact with the world with my Windows tablet device
Session description
Welcome to Making contact with the world with my Windows tablet device – the second session of the Beginner level of Course 5: Know and use your Windows tablet device. In this session, you will learn:
Setting up an account and an email address (Outlook)
Writing, reading and sending an email
Opening an email attachment (security; choosing the right app)
Sending an email attachment (size; choosing the best file format)
Creating an email contact
Sharing an email contact
Tablet device security (signing in and out, lock screen, "Find my Device tablet", sharing personal or credit card details)
Assessment Task
Multiple choice questions completed online.
Notional Learning Time
When you get your certificate, you will notice that we have indicated Notional Learning Time. This is the amount of time we expect a learner to spend on achieving the outcomes of this session. It is made up of the two hours of the training here, and then the time taken to complete your Badge Assessment Task. It is an estimate and you may find you spend a little less time, or perhaps a little more.
Required existing Tablet skills
Entry Level - Novice