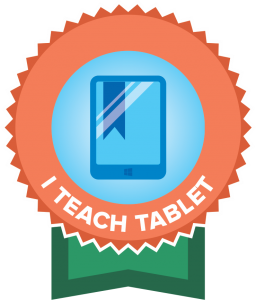 Session 3
Taking the Windows tablet to school
Session description
Welcome to Taking the Windows tablet to school – the third session of the Advanced level of Course 5: Know and use your Windows tablet device. In this session, you will learn:
Learning with a tablet (learning options using a tablet – as an eReader, a research device and as an additional resource generator (for example, YouTube and Facebook))
Recording and record keeping by using email folders
Internet safety and security
Assessment Task
Write a lesson plan incorporating at least one digital option.
Present the lesson to a class.
Email the lesson as well as what you have learned from the experience to a specified email address for evaluation.
Notional Learning Time
When you get your certificate, you will notice that we have indicated Notional Learning Time. This is the amount of time we expect a learner to spend on achieving the outcomes of this session. It is made up of the two hours of the training here, and then the time taken to complete your Badge Assessment Task. It is an estimate and you may find you spend a little less time, or perhaps a little more.
Required existing Tablet skills
Entry Level - Standard