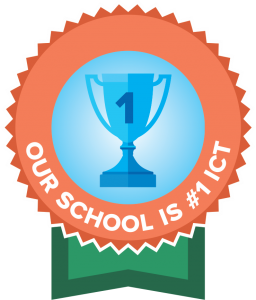 Session 3
Management and usage of ICTs in schools
Session description
Welcome to Management and usage of ICTs in schools – the third session of the Beginner level of Course 8: Digital learning in schools for Android users. In this session, you will learn:
Definition of ICT in school environment
The importance of managing ICT: access control; communication control; hardware safety; cyber safety; cost control; relevance of resources
Stakeholders in ICT at school
Writing school ICT management policies to enhance learning
Drafting an ICT implementation plan (guidelines for users)
Drafting an ICT Acceptable Use Policy; considerations include: content; data usage; social media; safety and security
Assessment Task
Develop an ICT Acceptable Use policy for your school.
Develop an ICT implementation plan for your school.
Notional Learning Time
When you get your certificate, you will notice that we have indicated Notional Learning Time. This is the amount of time we expect a learner to spend on achieving the outcomes of this session. It is made up of the two hours of the training here, and then the time taken to complete your Badge Assessment Task. It is an estimate and you may find you spend a little less time, or perhaps a little more.
Required existing Tablet skills
Entry Level - Basic
Sorry, this product cannot be purchased.
Only logged in customers who have purchased this product may leave a review.